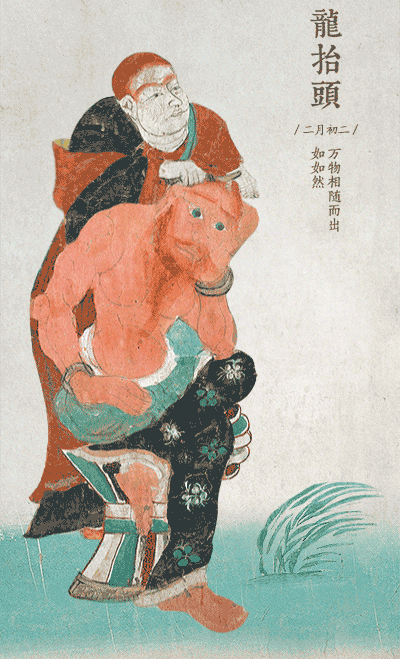 The traditional Chinese Longtaitou Festival, or Dragon Head Raising Festival, falls on the second day of the second lunar month each year, which refers to the start of spring and farming. This year's festival landed on March 18.
The Dunhuang Research Academy released a series of ancient Dunhuang murals online Sunday, revealing rich customs and traditions from the Longtaitou Festival, including sacrifice, haircuts, farming, enlightening education and tasting "dragon food".
Auspicious sign
According to the Dunhuang Research Academy, in ancient China, especially prior to the Qin (221-206 BC) and Han (206 BC-AD 220) dynasties, the Longtaitou Festival was considered a day where heaven and earth were connected to each other, and nature and humankind were integrated. Therefore praying, sacrifice, or commemorative activities would be held to wish for happiness, health and auspiciousness.