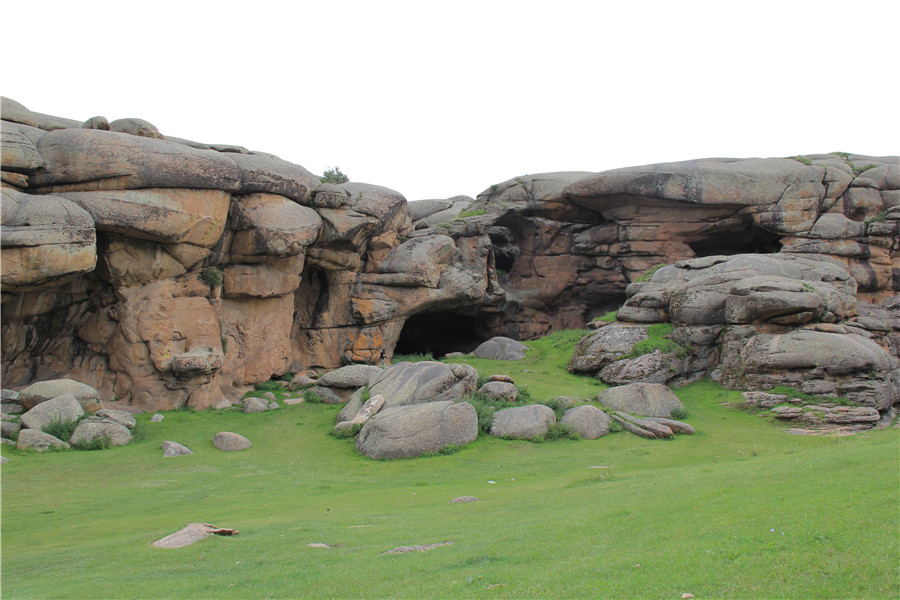 In a cave at the crossroads of China, Central Asia and Europe, archeologists found remains dating back 3,500 to 45,000 years.
It is the first Paleolithic cave site discovered in Northwest China's Xinjiang Uygur autonomous region.
Archaeologists measured 5,000-year-old bones unearthed in graves at a ruins site at Jiaojia village in the Zhangqiu district of Jinan, capital of East China's Shandong province.
They identified some unusually tall and strong people, with at least one man having reached 1.9 meters in height.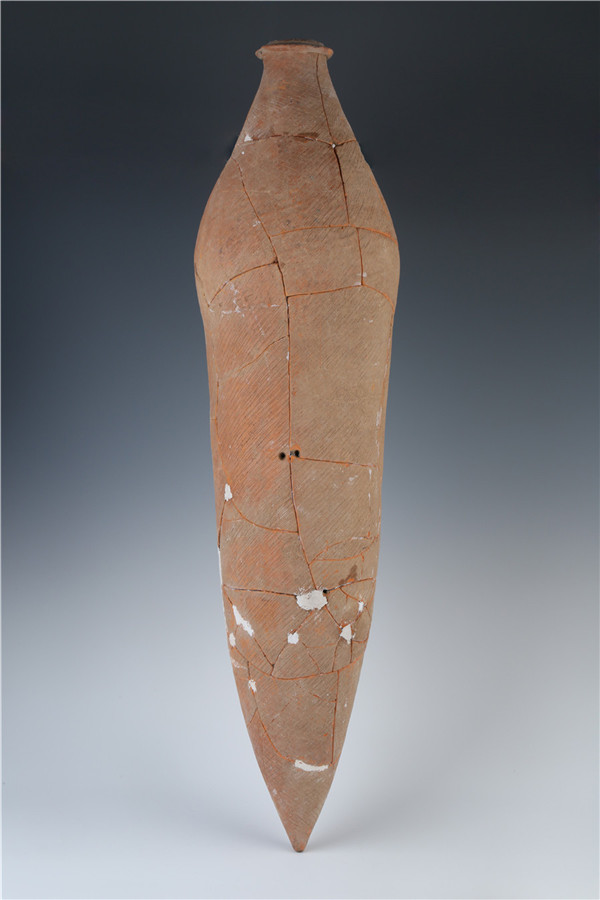 Archaeologists uncovered remains of settlements with defensive systems, water conservation facilities and a public cemetery that appeared to be a structure of a city dating back 5,500 years in Yangguan village in Xi'an, capital of Northwest China's Shaanxi province.
Experts believed the findings date the establishment of Xi'an as a capital city 2,500 years earlier than previously thought.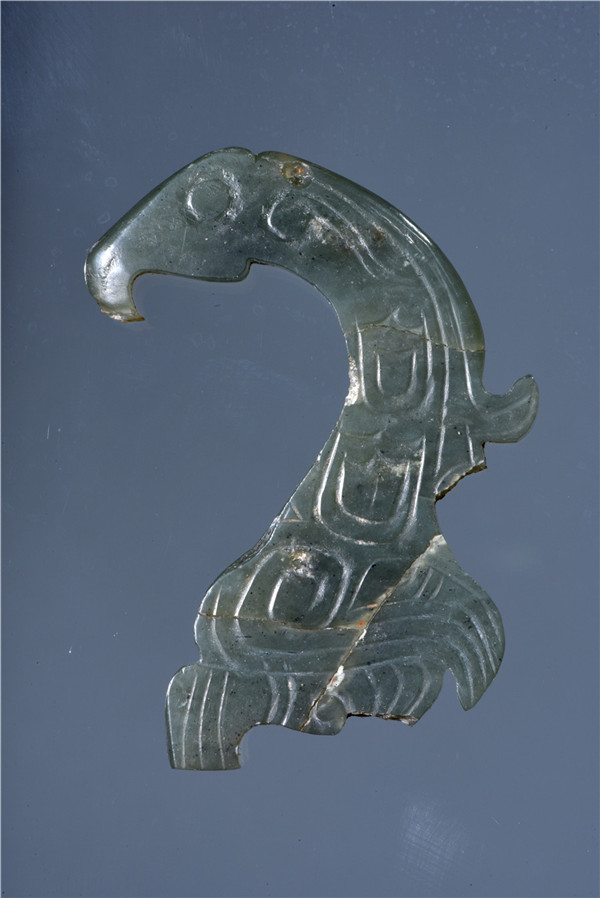 Excavation of the Yaoheyuan ruins in Pengyang county, Northwest China's Ningxia Hui autonomous region, showed that this region might have been under the imperial rule of Chinese emperors much earlier than archaeologists previously thought.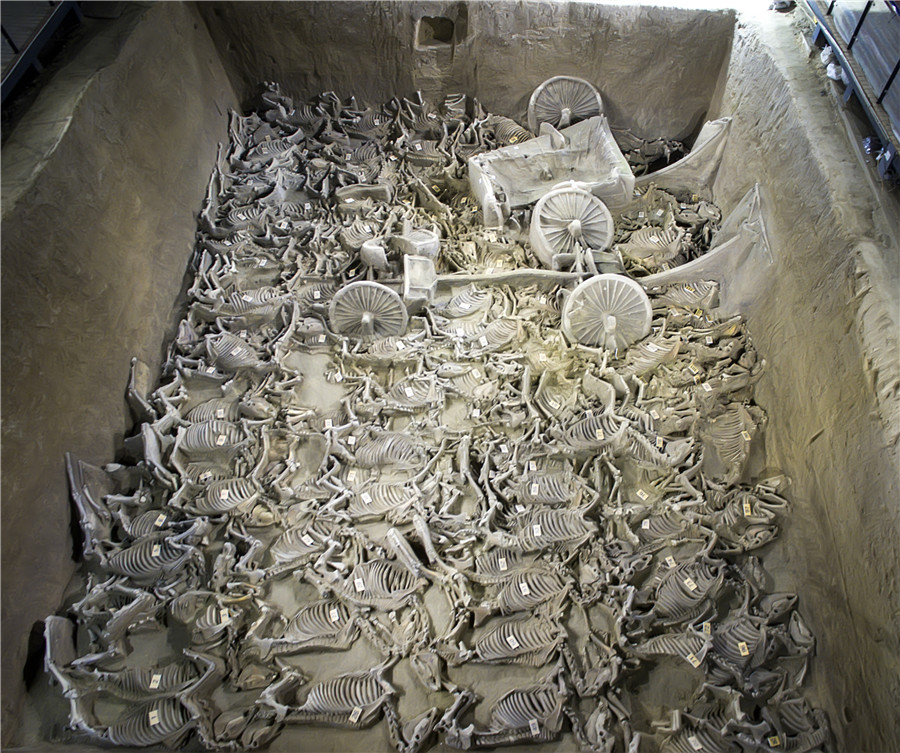 Ruins that include horse and chariot pits and city gates were excavated in Xinzheng, Central China's Henan Province, providing precious information for the study of the Zheng and Han states during the Spring and Autumn period (770 BC-476 BC).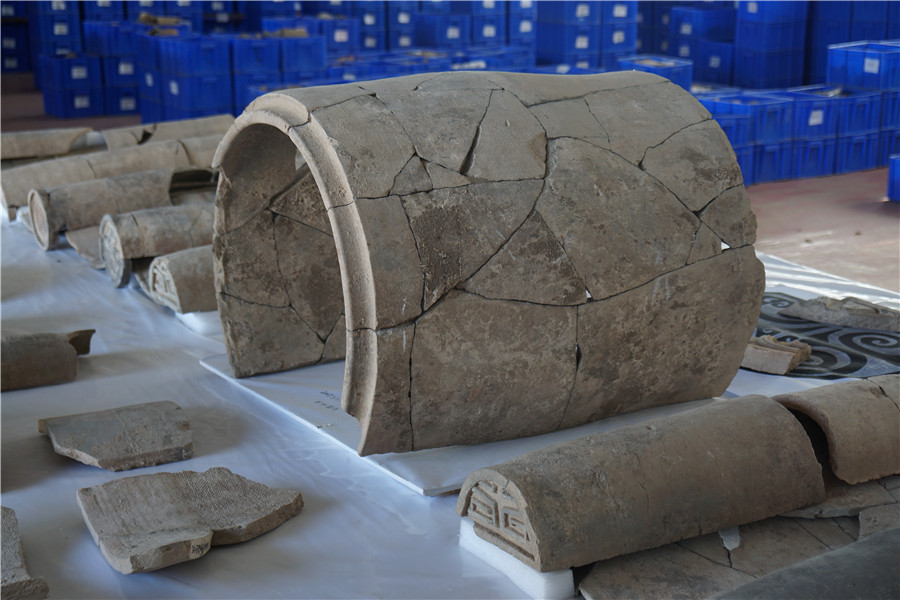 Archaeologists uncovered a rare basement and fireplace in the ruins of Yueyang, capital of the Qin state during the Warring States Period (476 BC-221 BC).
The remains are in Yanliang district in Xi'an, Northwest China's Shaanxi province.
The excavation of an emperor's mausoleum from the Eastern Han Dynasty (25-220) in Luoyang, Central China's Henan province, further completed the picture of the mausoleum and is significant in studying its evolution.
Archaeologists discovered the ruins of China's largest Taoist temple - the Great Shangqing Palace - at Longhu Mountain in East China's Jiangxi province and determined that its structure bears a striking resemblance to that of palaces in Beijing's Forbidden City, the former imperial residence.
The ruins of the town of Baoma, on a hill in Antu county, Northeast China's Jilin province, have been shown to be the oldest temple used by the royal family in the Jin Dynasty (1115-1234) for worship at Changbai Mountain.
The ruins are among the best preserved and most important architectural remains of the Jin Dynasty.
Archaeologists encountered artifacts at the site of a peasant uprising at the end of the Ming Dynasty (1368-1644) from the Jiangkou stretch of the Minjiang River in Meishan, Southwest China's Sichuan province.