Top 10 discoveries unveiled
The excavations of a Western Han Dynasty tomb, a large-scale Neolithic hydraulic project and a famous warship that has been resting in waters since 1894 are among China's top 10 archaeological discoveries of 2015.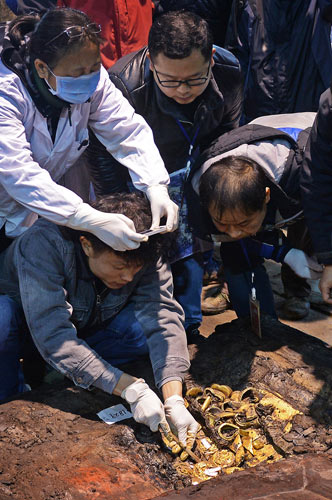 7.Tomb of Marquis of Haihun WANXIANG/ XINHUA
A judging panel composed of archaeological authorities and experts from universities and museums announced this year's finalists, which were selected from 25 candidates, in Beijing on Monday.
The annual list, launched by China Cultural Relics News in 1990, not only improves people's knowledge of Chinese history, but it also should raise the public's awareness of the importance of archaeological activities and the protection of cultural relics, said Cao Bingwu, the newspaper's editor-in-chief.
The finds include the unearthed site of the tomb of "Haihunhou", or the Marquis of Haihun, a title given to Liu He (92 BC-59 BC). Liu was an emperor in the Western Han Dynasty (206 BC-AD 24) for only 27 days before being dethroned.
Archaeological activities at the cemetery, located near Nanchang, capital of Jiangxi province, started in 2011. About 10,000 cultural relics, including gold, bronze and jade artifacts, have been unearthed. A selection of these objects now shown at Beijing's Capital Museum has drawn crowds from across the country since the exhibit opened in March.
Another top finding is a hydraulic project of the Liangzhu Culture that dates back about 5,000 years. The hydraulic works, in Zhejiang province, consisted of 11 dikes that jointly protected Liangzhu's ancient city-state from summer floods. Additionally, the dams formed water reservoirs that served as important transportation channels at the time.
5.Zhouyuan site FILE PHOTO
Yan Wenming, a professor of archaeology at Peking University, said the continuing excavations of the Liangzhu Culture ruins keep turning up surprises. Yan said the hydraulic site is the only one of its kind in the world.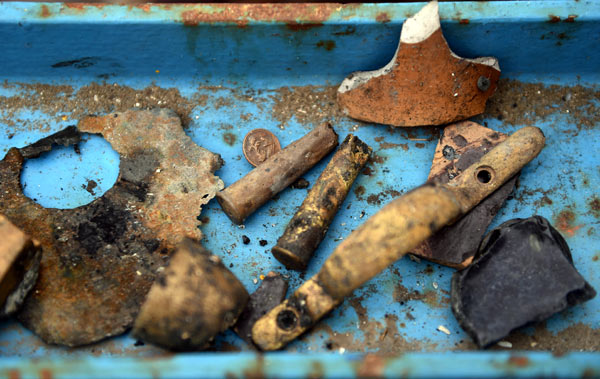 10. Warship Zhiyuan PANYULONG/XINHUA
Also on the list is the excavation of the warship Zhiyuan, found in waters off Dandong in Northeast China's Liaoning province.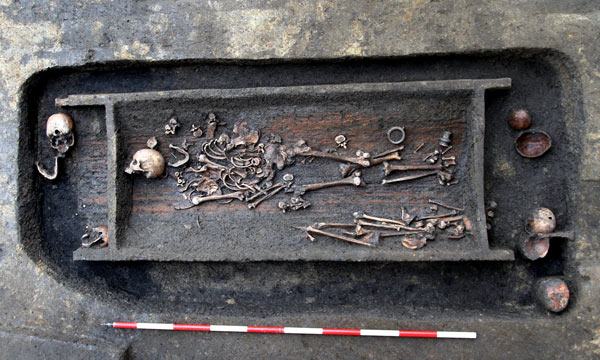 2. Jiangzhuang relic site PROVIDED BY CHINA CULTURAL RELICSNEWS
The Zhiyuan, a famous vessel of the Beiyang Fleet, sank on Sept 17, 1894, after being bombarded by invading Japanese in the First Sino-Japanese War.