MADRASA-MOSQUE OF ABDULATIF SULTAN (KUK-GUMBAZ)
Madrasa has bypass gallery. Its brick pillars with octagonal barrel and original square cap with stalactites at the corners are special in construction. Such a solution of the gallery, the arches of which rest on one Central pillar, has no analogies in the architecture of Central Asia.
Cook-Gumbaz is one of the few patterns on the territory of Tajikistan, which marks the development of vaulted and domed structures. In particular, for the spectacular completion of this monumental building, a double dome is used here. The outer dome is mounted on a high wide brick drum and therefore looks monumental, especially from the narrow, winding streets of Istaravshan districts.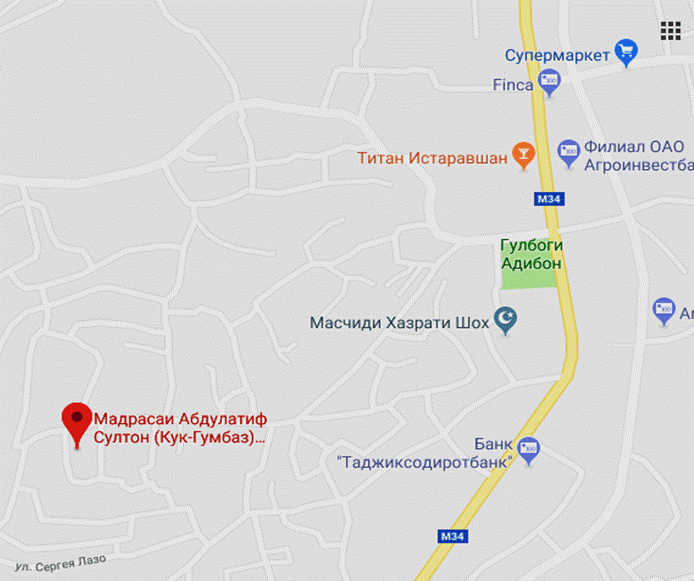 Istrawshan,Kok Kumboz"蓝色穹顶"清真寺,16世纪:左-复原平面图;右-清真寺所在区域的平面图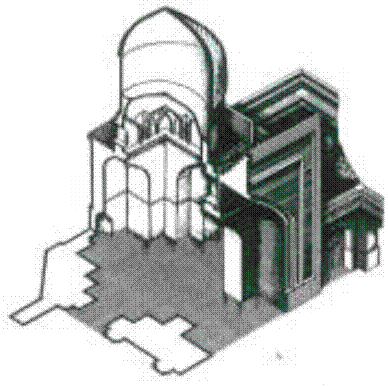 清真寺房屋的均角投影剖面图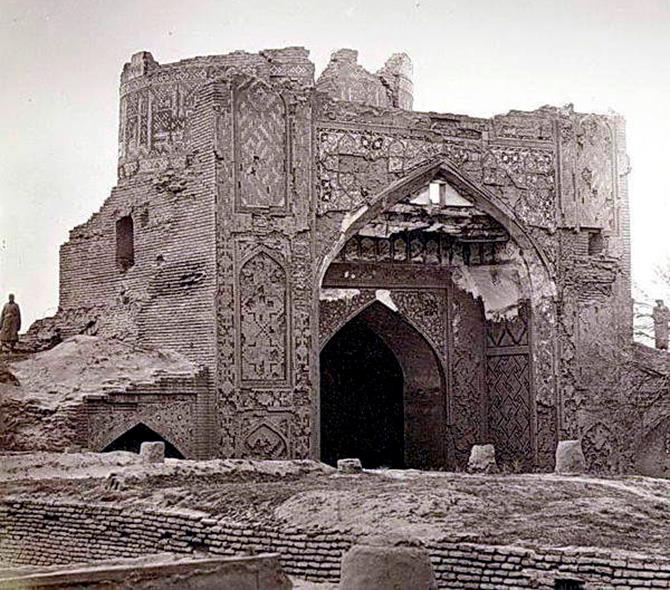 Abdulatif Sultan经院(Kuk Kumboz,逐词翻译:蓝色穹顶)(《Kaufmann图册》,1870)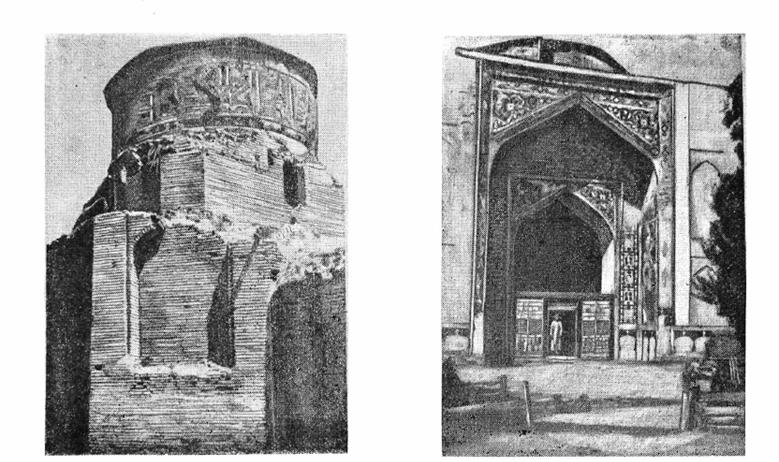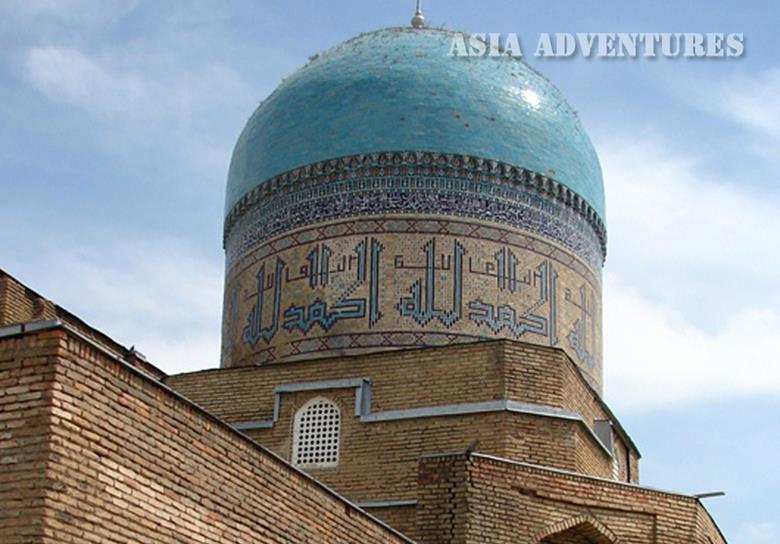 Abdulatif Sultan经院的蓝色穹顶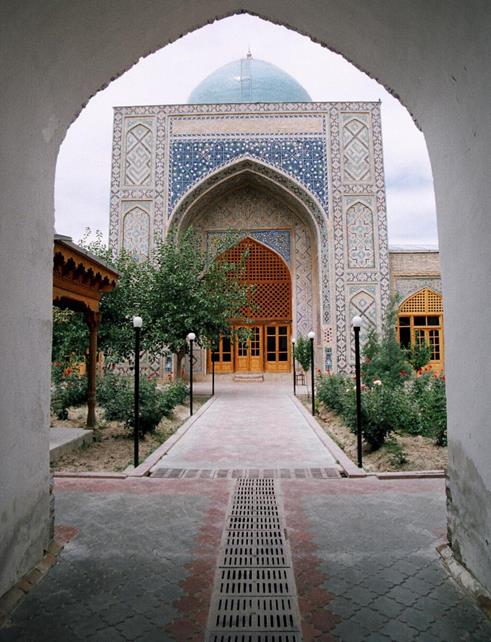 Abdulatif Sultan经院·通往院内的走廊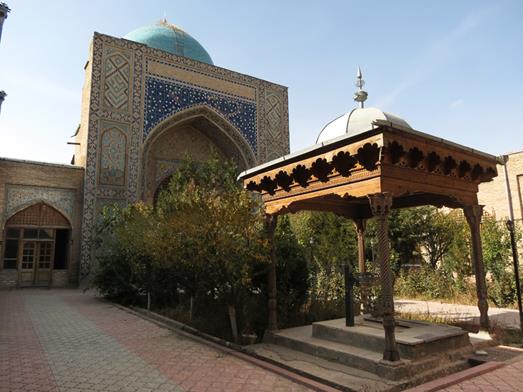 Abdulatif Sultan经院内的水井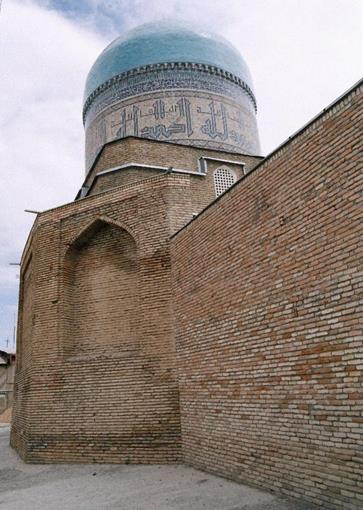 Abdulatif Sultan经院的外观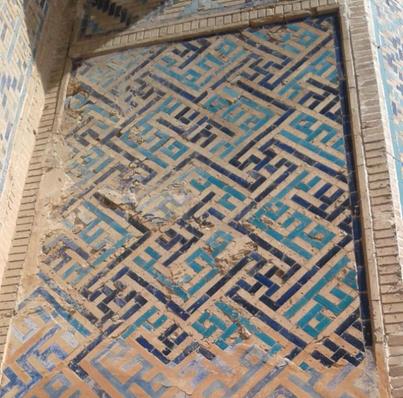 Abdulatif Sultan经院墙壁和穹顶上的装饰
Abdulatif Sultan清真寺:祈祷厅(namozgoh)
Abdulatif Sultan清真寺大门
Abdulatif Sultan清真寺:左-走廊门口;右-螺旋楼梯