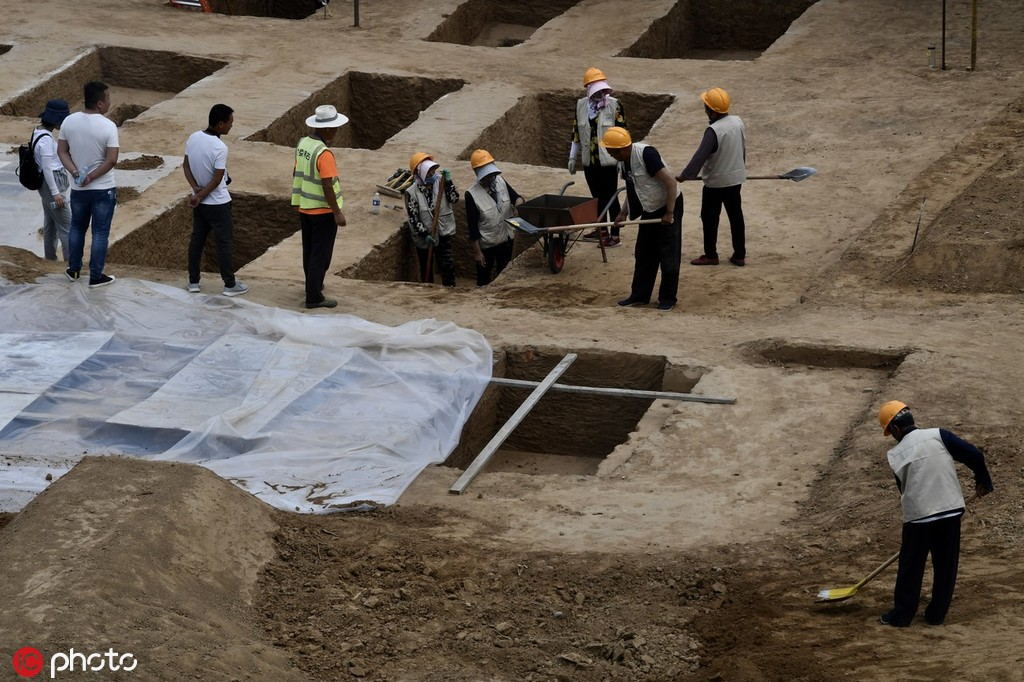 BEIJING -- A total of 95 ancient tombs have been discovered on the campus of Tsinghua University, a prestigious university in Beijing.
Access to the excavation site has been restricted, with more than 20 graves clearly visible from above while most of the rest remain covered.
The tombs were found in an area where a new building of the university's department of civil engineering was to be constructed. Copper coins and other objects have been found besides human bones, which can be seen in 20 of the graves.
The tomb cluster is small in size and simple in structure. Experts believe they belong to civilians of the Han Dynasty, and the Ming and Qing dynasties.
"It is not the first time an ancient tomb was discovered on the Tsinghua campus. Tang Dynasty tombs have been found before," said an archaeologist from the municipal cultural relics research institute.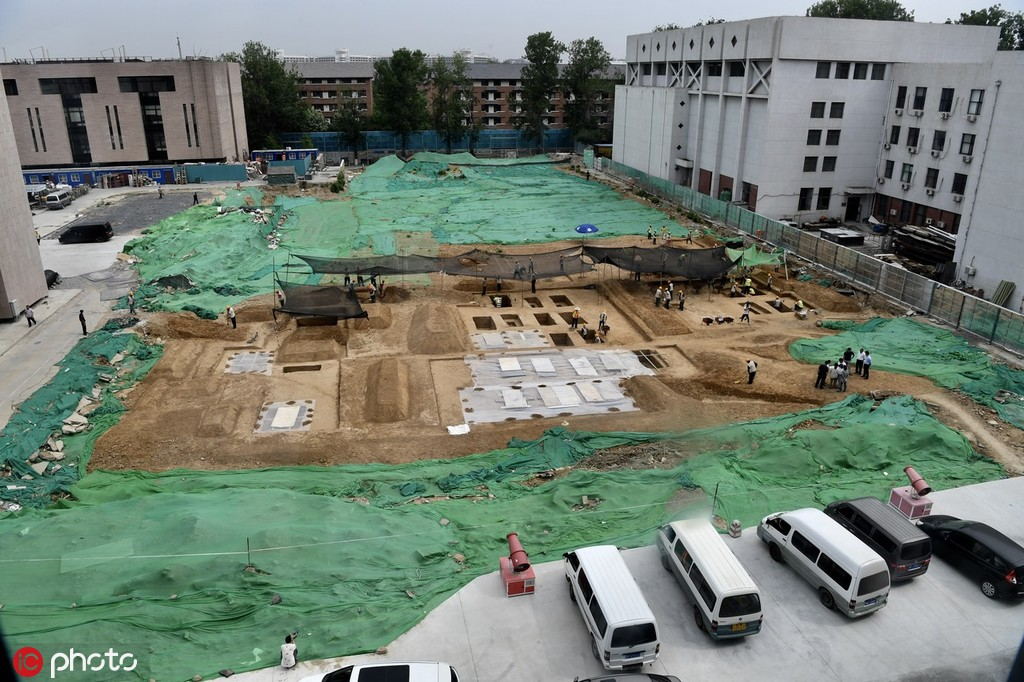 Exact dates and the value to archaeological research will be determined by further study of the burial objects and the stratigraphic information of the tombs, experts said.
In accordance with Chinese laws and regulations, archaeological work needs to be conducted at a construction site. Tsinghua reported to the Beijing municipal bureau of cultural relics on April 2 to 14 to carry out the archaeological surveys in the area designated for the new construction, which led to the discovery.
Starting from May 27, excavation work on 16 tombs have been completed, and archaeologists are still working on the rest.