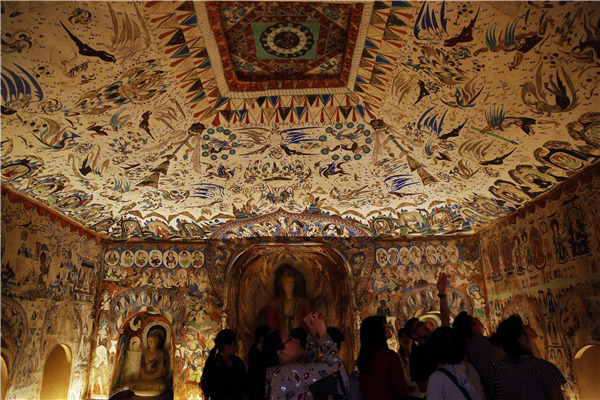 The head of Lanzhou University's Dunhuang studies program has spent years building up a global reference resource for academics.
The Mogao Grottoes in Dunhuang in Northwest China's Gansu province have gifted the world with treasured murals, beautiful sculptures and literature of rich historical, cultural and artistic value. This led to the worldwide emergence of Dunhuang studies in the early 20th century.
Zheng Binglin, a professor at Lanzhou University and director of the university's Institute of Dunhuang Studies, has devoted over three decades to the development of this discipline in China.
Although he has been leading the institute for 20 years and bears multiple academic titles and honors, Zheng talks candidly about his experience of growing up in a rural area and the fact that he knew nothing about Dunhuang studies before he entered university.
He was born in Shaanxi province in 1956. Zheng studied at a rural high school, where he spent a year learning to drive a tractor. After graduation, he was predictably hired as a tractor driver.
But one day at work during the autumn of 1977, he heard that university entrance examinations were to take place the following month, which presented him with "an opportunity to leave for the big city" and change his life.
With only minimal preparation time but a willingness to fight to the bitter end, Zheng was admitted to Lanzhou University to study history.
He was employed upon graduation in 1982 at his alma mater to work as a lecturer specializing in Dunhuang studies.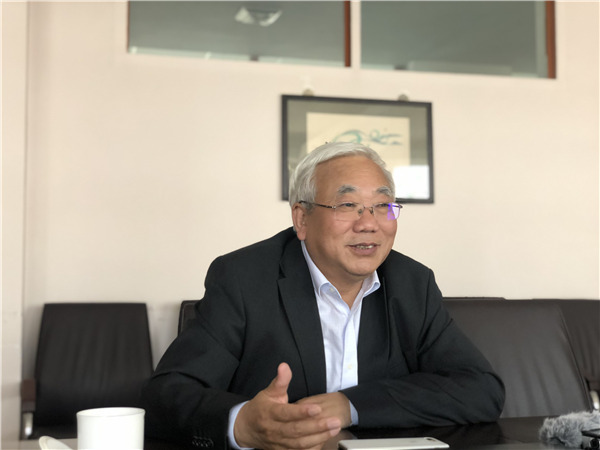 "I had taken the relevant courses as part of my undergraduate studies, but I only had a basic understanding of the discipline," Zheng says. "It wasn't until I started teaching and spent a year taking advanced training at Peking University and Capital Normal University that I really got to learn about the latest developments in this discipline."
Entrusted by the university to develop Dunhuang studies as a subject in its own right, Zheng made extensive efforts to explore the various fields pertaining to the culture of Dunhuang.
He started with geography and went on to study history. He then reviewed the manuscripts unearthed at Dunhuang at the turn of the 20th century, with each sub-field taking him years to study.
"There are so many areas for scholars to research in Dunhuang studies. To learn more about a single aspect, researchers must familiarize themselves with all sorts of literature and look for references across a wide range of material," Zheng says.
He helped the university build a repository of publications and documents, which now includes more than 100,000 books and periodicals, providing a rich collection of publications in Chinese and a small sample of English-language works.
Zheng says that one of the many obstacles faced by people studying Dunhuang is the language barrier. Many of the documents unearthed there at the turn of the last century were written in ancient languages used by ethnic groups from western China. He has devoted a great deal of his time and effort to research these papers.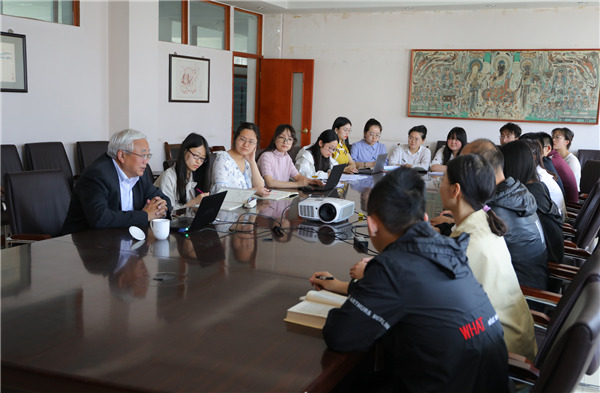 "I want to build a dedicated repository of material written in ancient ethnic languages, which will form our own unique resource once established," Zheng says.
Yang Wenbo, who has been studying for a master's degree in Dunhuang studies at Lanzhou University since 2016, says the repository is one of China's most comprehensive collections of materials relating to Dunhuang and is a key resource for research.
"Professor Zheng often requires us to undertake a lot of meticulous reading and regularly offers us guidance," Yang says. "The door to his office is always open. We can consult him whenever we have a question."
Lanzhou University has achieved gratifying results in Dunhuang studies. According to Zheng, the university has published more than 300 academic books on the subject over the years. On average, dozens of new books and over 100 research papers are published every year.
The Institute of Dunhuang Studies has also established academic collaborations with other institutes and universities around the world, including Japan's Waseda University, the British Museum and the French School of Asian Studies.
One of Zheng's current endeavors is a project launched by the institute in 2015 to compile and publish papers and articles on Dunhuang studies as a reference archive to be used by academics around the world.