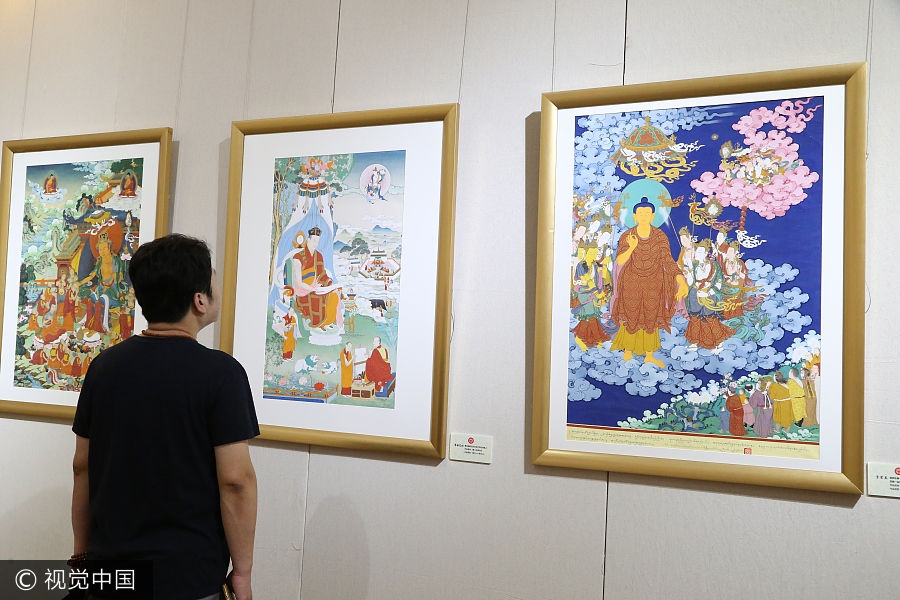 An exhibition of Thangka art is held at the Cultural Palace of Nationalities in Beijing from Sept 2 to 6, 2017. [Photo/VCG]
The exhibit showcases more than 120 Thangka art works created by 100 masters from Tibet autonomous region, Qinghai, Sichuan and Gansu provinces.
Thangka art is an important part of Tibetan culture as they depict the life of Buddha, describing historical events concerning important Lamas and retell myths connected with other deities.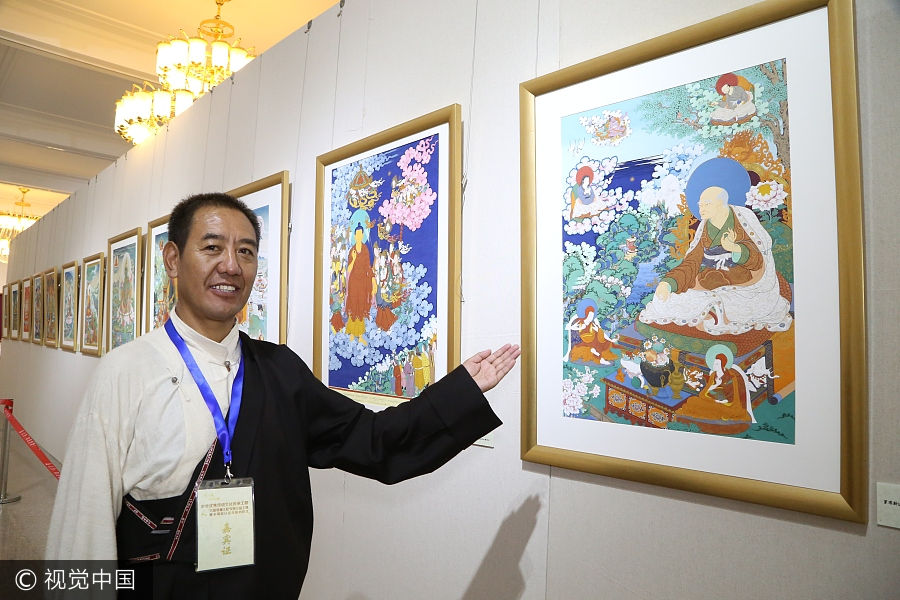 A Thangka master with his painting at the Cultural Palace of Nationalities in Beijing on Sept 2. [Photo/VCG]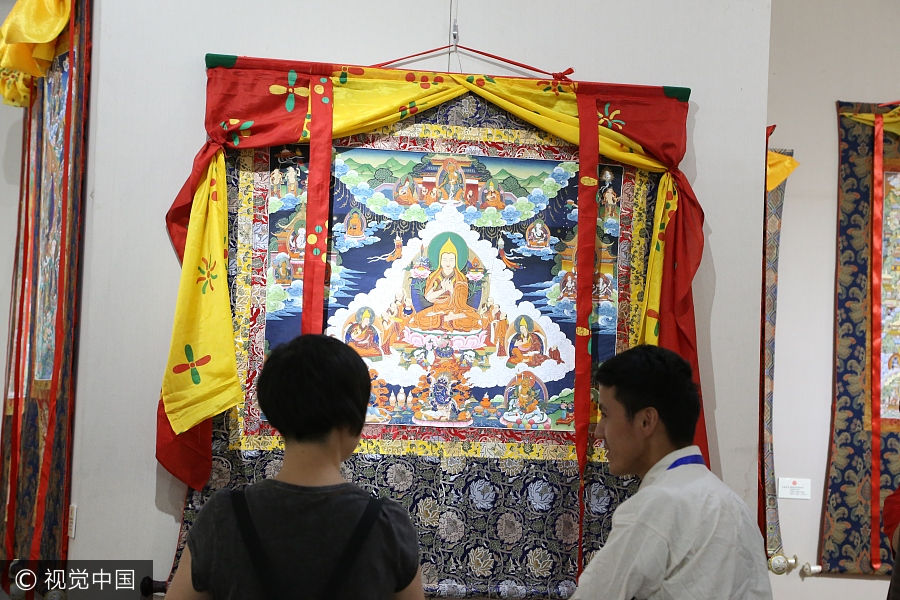 Victors view a Thangka painting at the Cultural Palace of Nationalities in Beijing on Sept 2. [Photo/VCG]
A visitor takes picture of a Thangka painting at the Cultural Palace of Nationalities in Beijing on Sept 2. [Photo/VCG]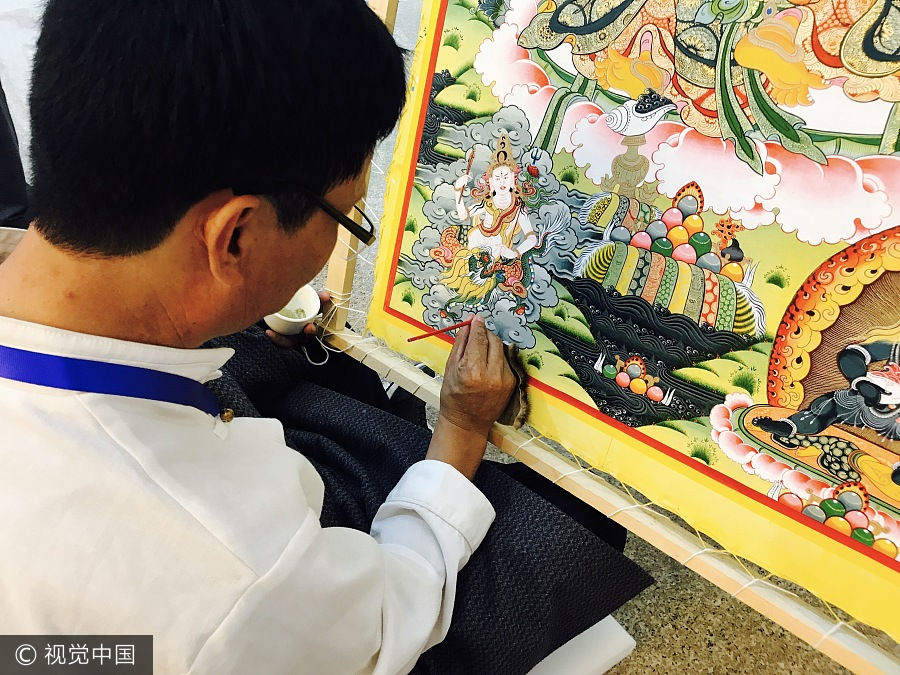 A Thangka master works on a painting at the Cultural Palace of Nationalities in Beijing on Sept 2. [Photo/VCG]
Victors view the colorful Thangka paintings at the Cultural Palace of Nationalities in Beijing on Sept 2. [Photo/VCG]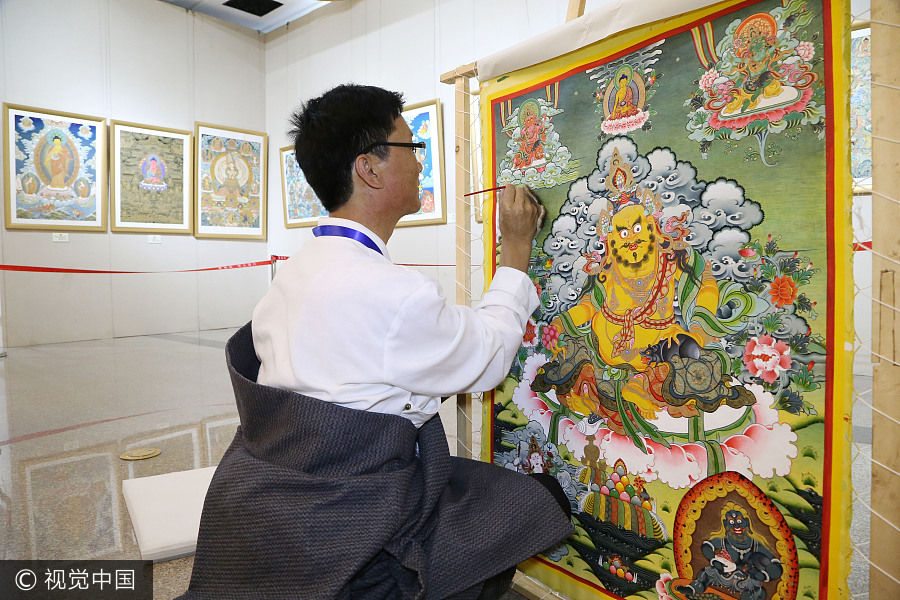 A Thangka master works on a painting at the Cultural Palace of Nationalities in Beijing on Sept 2. [Photo/VCG]