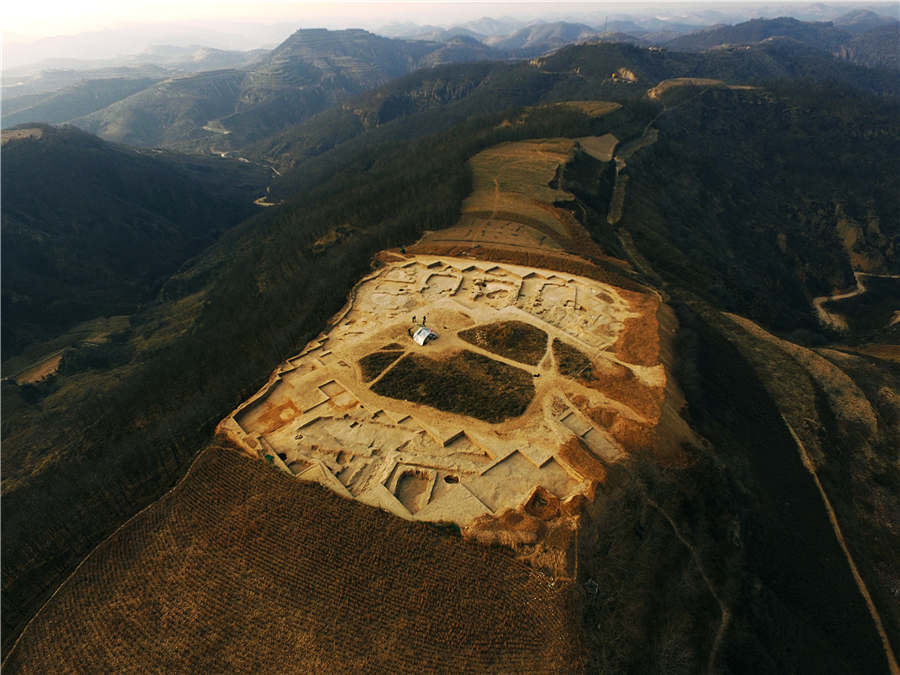 Archaeologists said the Lushanmao historic relics site in the Baota district of Yan'an city, Northwest China's Shaanxi province, could be the country's prototype for early palaces.
Experts from the Shaanxi Provincial Institute of Archeology recently found a foundation of rammed earth, on which there could have been a neatly arranged courts, walls and architectural complex.
Jadeware was found in the foundations of some buildings.
The site, covering an area of two million square meters, is one of the largest prehistoric settlement sites in China. A large number of historical relics including pottery, stoneware, boneware and jadeware have been unearthed at the site previously.
Based on features of the unearthed artifacts, the site's history can be traced back around 4,500 years, according to experts.
An aeriel view of the Lushanmao historic relic site in the Baota district of Yan'an city, Northwest China's Shaanxi province.[Photo provided to chinadaily.com.cn]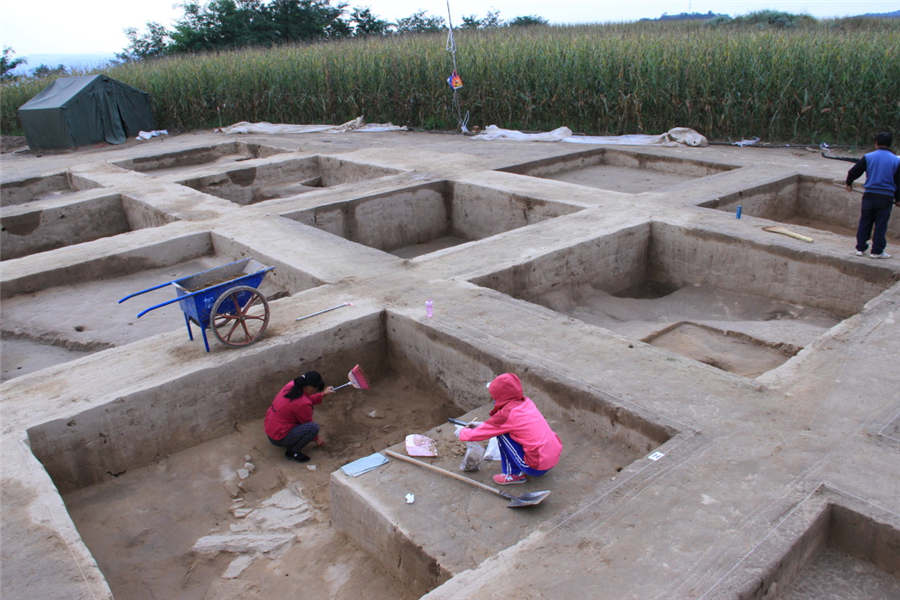 Archaeologists work at the the Lushanmao historic relics site in the Baota district of Yan'an city, Northwest China's Shaanxi province. [Photo provided to chinadaily.com.cn]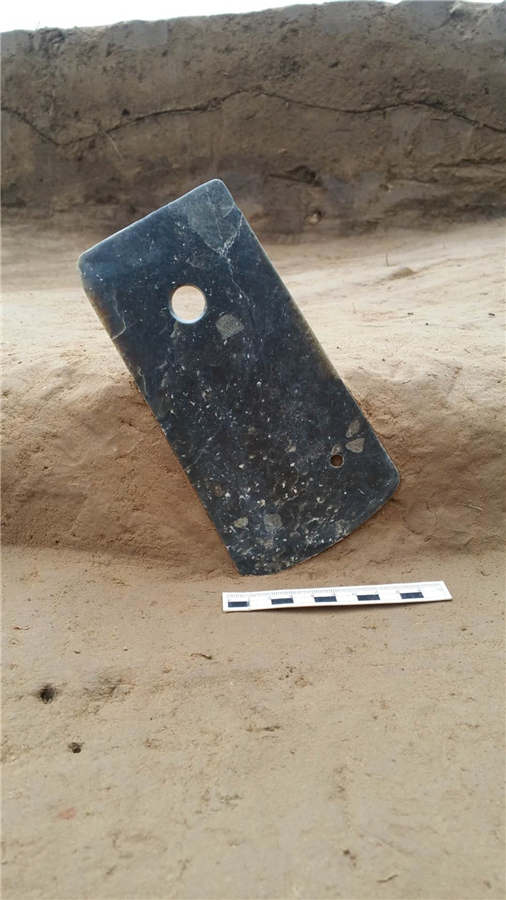 A jade ware piece unearthed at the Lushanmao historic relics site. [Photo provided to chinadaily.com.cn]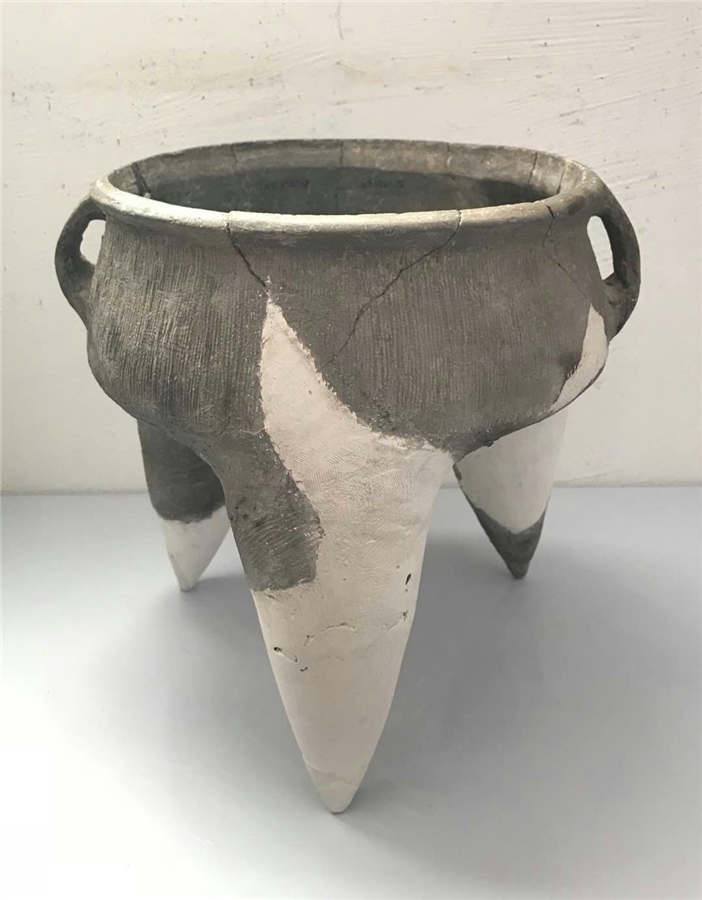 Pottery unearthed at the Lushanmao historic relics site. [Photo provided to chinadaily.com.cn]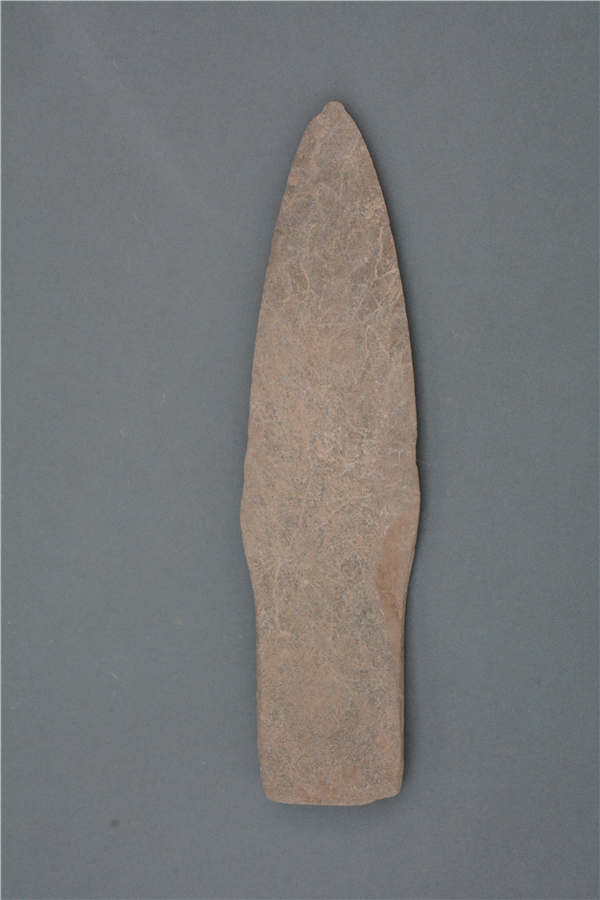 A stone ware piece unearthed at the Lushanmao historic relics site. [Photo provided to chinadaily.com.cn]