Shaanxi-Bokhara archaeological cooperation meeting was held
On July,18th, Shaanxi-Bokhara archaeological meeting was held in Bokhara, Uzbekitan. Ms. Wang Lixia, vice-governor of Shaanxi Province participated and addressed in the meeting. Mr.Zhao Rong, director of the SPBCH, and Ms. Wang Bin,director of the Museum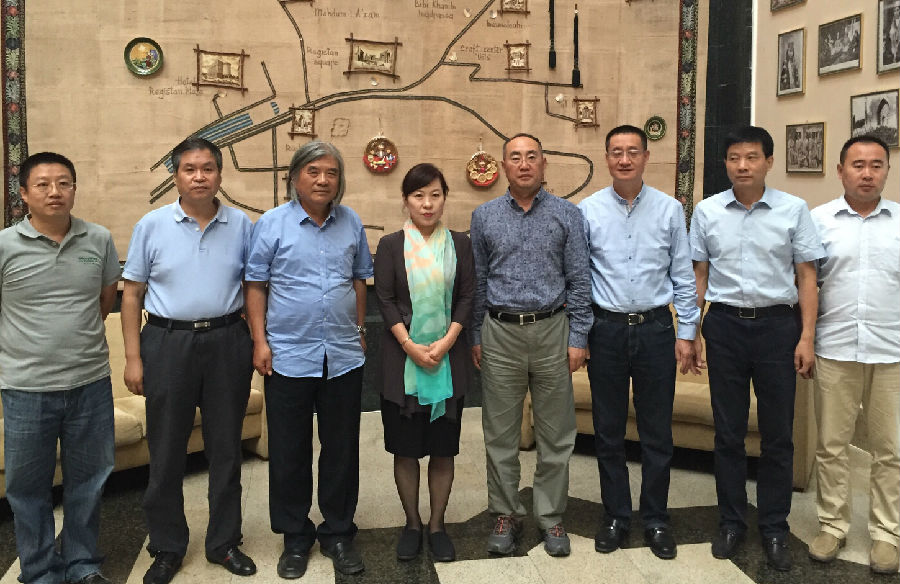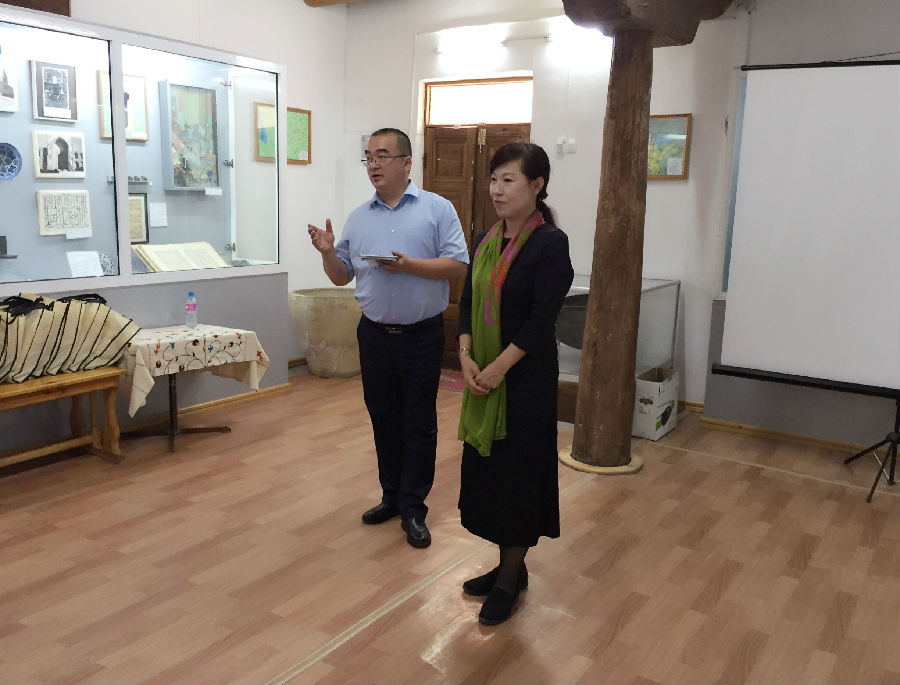 On July,18th, Shaanxi-Bokhara archaeological meeting was held in Bokhara, Uzbekitan. Ms. Wang Lixia, vice-governor of Shaanxi Province participated and addressed in the meeting. Mr.Zhao Rong, director of the SPBCH, and Ms. Wang Bin,director of the Museum of the Tang West Market introduced the basic conditions of archaeology and museums in Shaanxi. Archaeologists from both China and UZ exchanged ideas on the archaeological excavation, relics restoration, protection and utilization, to name just a few.
Ms.Wang said, as the most important ancient city of UZ and the live fossil of the ancient Silk Road, Bokhara has gained lots of experiences in the protection and utilization of cultural heritages. She hoped that two sides can deepen cooperation in the archaeological excavation and heritage protection to explore and discover the historical and civilization memory.
Ms.Wang also met with Shaanxi archaeological team worked in the Samarkand. After hearing the report of Mr.Wang Jianxin, team leader and professor of Northwest University, Ms.Wang said highly of the strict and delicate working style and the advanced archaeological skills of the team. She said one of the important respects of the Road and Belt Initiative is to promote resonance between two peoples; as one of the diplomatic advantages of Shaanxi, archaeology played an important role for the friendly relations of Shaanxi and Samarkand, it can help both peoples deepen cultural understanding and strengthen historical sense of identity of the Silk Road. She hoped that the archaeology can deepen its pioneering function and can continue to play an active role in Sion-UZ humanity and cultural cooperation and the construction of the Road and Belt Initiative. Mr.Kalim, deputy director, Mr. Kanzayeu,chief archaeologist and Mr. Qurban,historical experts of Bokhara Museum introduced the museum-collected relics and archaeological works. They expressed their gratitude for the Shaanxi experts, who helped them in the archaeological and heritage restoration works. they said Shaanxi expert has a pair of golden hand. They hoped to deepen cooperation with Chinese colleagues, especially in the fields of museum exhibition.
As the third largest city of UZ and the important point of the ancient Silk Road, Bokhara witnessed the historical rise and fall of the ancient trade road. Having survived for 2500 years, the city still maintains its original features and was named the Mid-Asian City Museum and the Live Fossil of the Silk Road.
(translated by Cheng Yanni)