Information
New book spotlights 20th-century architectural heritage
Summary: New book spotlights 20th-century architectural heritageBy Yang Xiaoyu | chinadaily.com.cn | Updated: 2023-05-08 14:0820th Century Architectural Heritage Reader. When it comes to architectural heritage, people cannot help but first think of architectural s
New book spotlights 20th-century architectural heritage
When it comes to architectural heritage, people cannot help but first think of architectural sites such as the Great Wall, Egyptian pyramids and European Medieval cathedrals.
However, compared with those centuries-old or millennia-old buildings which have become research subjects and tourist attractions, landmarks witnessing recent history or recording contemporary memories remain under the radar.
20th Century Architectural Heritage Reader, a new illustrated book launched on May 4 in Beijing, aims to shed light on the living but often ignored landmarks created in the last century and open a chapter for their protection.
Published by China Intercontinental Press, the publication marks a three-year-long joint endeavor by the Chinese Cultural Relics Society and the Architectural Society of China.
The committee on 20th-century architectural heritage affiliated with the Chinese Cultural Relics Society compiled the book.
Shan's opinion was echoed by Ma Guoxin, an academician at the Chinese Academy of Engineering. Ma has designed the Chairman Mao Memorial Hall in Tian'anmen Square, the National Olympic Sports Center and Terminal 2 of the Beijing Capital International Airport.
Ma cited the Imperial Hotel of Tokyo designed by American master architect Frank Lloyd Wright in the 1920s as an example. In his creation, Wright merged Western design principles with a fascination with Japanese culture, and it was used as a shelter for thousands of people during the 1923 Great Kantō Earthquake while many buildings around it were ruined. However, a controversial decision in 1967 led to its demolition.
In recent years, UNESCO has inscribed many architectural works designed by modernist masters such as Wright, Walter Gropius, Le Corbusier and Mies Van Der Rohe on the World Heritage List, on which nearly one-eighth are 20th-century heritage sites.
However, none of China's 20th-century heritage sites have made the list.
Experts at the event attributed the fact largely to inadequate attention to 20th-century buildings in China, as they are often deemed as still young. It was not until the start of the 21st century that experts and heritage protection authorities started to realize their importance.
In 1999, the International Union of Architects was held in Beijing, bringing together more than 30,000 scholars and experts.
The congress adopted the Beijing Charter, drafted by renowned Chinese architect Wu Liangyong. The charter advocated that, only by summarizing the laws of architectural creations in the 20th century and examining their value with the perspective of heritage, can architects design better works facing the new century.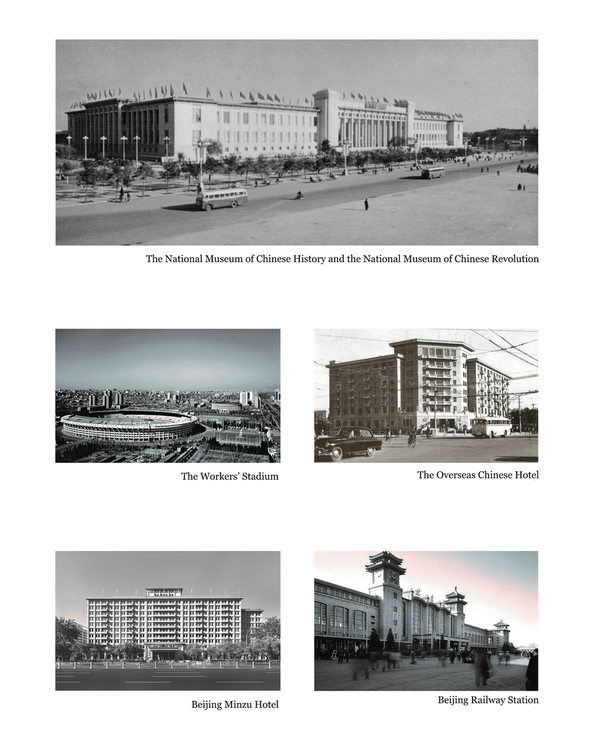 In 2008, China's National Cultural Heritage Administration issued a notice to strengthen the protection of 20th-century heritage to keep abreast of an international trend in protecting heritage left from the last century.
In 2014, the Chinese Cultural Relics Society established the committee on 20th-century architectural heritage, which is the country's largest academic body for the scholarship of 20th-century architectural heritage. It consists of some 110 members, including academicians, veteran architects and archaeologists.
Since 2016, the committee has carried out comprehensive surveys around the country and has been publishing a list of 100 architectural sites every year. So far, it has published seven lists, a total of 697 architectural sites built in the last century, including factories, railroads and university campuses.
Those old buildings embody the ideals and aspirations of the 20th-century people. Buildings with value, including historical, scientific, cultural or emotional value, should be preserved because they are part of the historical chain, Shan remarked.
Experts also remarked the book's publication can help raise public awareness of 20th-century architectural heritage, which is crucial for encouraging public participation in protecting heritage sites.
Shan hailed the practice of the Hong Kong Special Administrative Region (HKSAR) government, which, in 2008, initiated the Revitalising Historic Buildings Through Partnership Scheme.
Under the scheme, non-profit organizations can submit proposals to use those government-owned old buildings, including hospitals, courts and staff quarters, to provide services or businesses to the local community.
As of 2018, eight properties have been opened in their new functions. New uses include a museum, a marketplace, a creative arts psychological therapy center and a facility to train guide dogs for the blind.
"It's a sustainable way for the Hong Kong government to incorporate heritage protection into community life," Shan said.
Zhang Song, an architecture professor at Shanghai's Tongji University and co-author of the book, argued that China should learn from Europe's practice because it's a world forerunner in protecting Modernist heritage since the 1980s through conventions and treaties.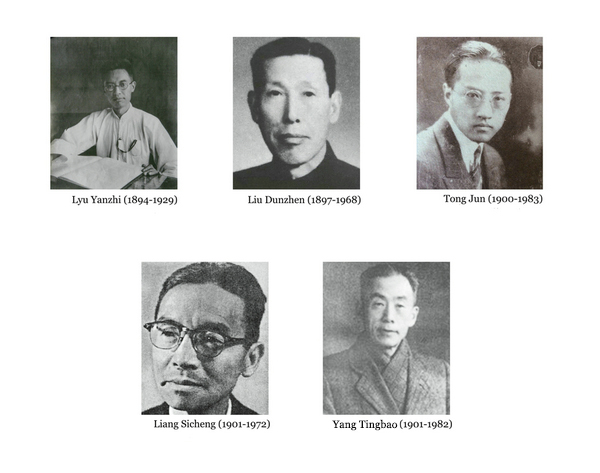 Embellished with more than 500 pictures and embracing 21 articles written by some 20 experts and scholars in the field of architecture and heritage studies, the reader is geared towards architecture students and the general public alike.
Through reading the book, readers gain a panoramic view of 20th-century architectural development and learn about the stories of modern architects. They can also find answers to several questions such as what kind of buildings can be considered as architectural heritage of the 20th century, why we should pay attention to and protect it, what value lies behind it, and how the UNESCO World Heritage List views it, according to the book's editorial board.
"If we need to pay homage to the Chinese-style modernization through architecture, 20th-century architectural works are no doubt the best choice," said Jin Lei, editor-in-chief of the book.
Tremendous social revolutions and technological advancements took place in the 20th century, during which China evolved from a feudal, agrarian society into a modern socialist one, experts and scholars noted at the launch ceremony.
"The 20th century has generously given us so much architectural heritage, arguably more than the total the previous 5,000 years had given us," said Shan Jixiang, head of the Chinese Society of Cultural Relics and former director of the Palace Museum.
"But so many buildings have been demolished and lost to history because we did not treasure them," he added.
Shan, who had been head of the National Cultural Heritage Administration for ten years before becoming director of the Palace Museum in 2012 and served as a national political advisor between 2003 and 2013, has been in the vanguard of advocating for the protection of 20th-century architectural heritage.
Shan rued the demolition of the old railway station in Jinan, capital of Shandong province. Designed by a German architect in the Gothic style in 1908, it used to be the largest railway station in Asia and carried a collective memory of generations of residents. It was demolished amid a huge controversy in 1992 and replaced by a new station.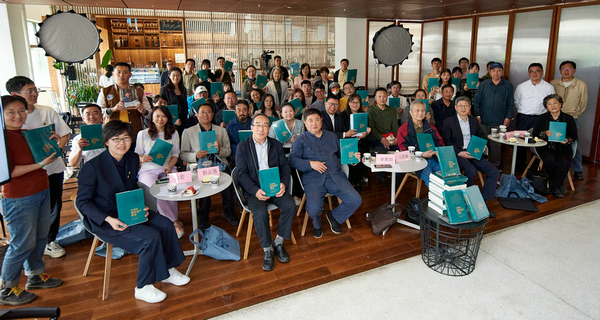 20th Century Architectural Heritage Reader, a new illustrated book published by China Intercontinental Press, is launched in Beijing on May 4, 2023. [Photo provided to chinadaily.com.cn]