DepthReading
Alexander the Great: Facts, biography and accomplishments
Summary: Alexander the Great's empire stretched from the Balkans to modern-day Pakistan.In 332 B.C. Persian rule in Egypt came to an end with the arrival of Alexander the Great (pictured here).After his death a dynasty of Greek kings would take control of Egypt an
Alexander the Great's empire stretched from the Balkans to modern-day Pakistan.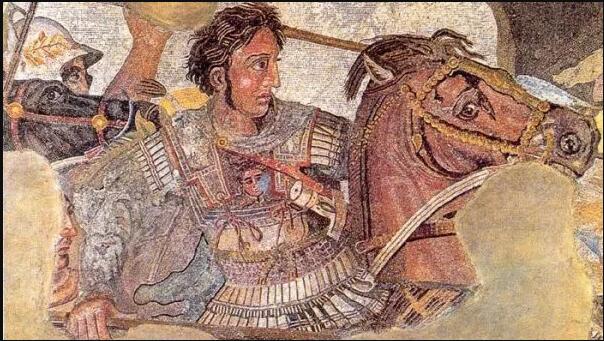 In 332 B.C. Persian rule in Egypt came to an end with the arrival of Alexander the Great (pictured here). After his death a dynasty of Greek kings would take control of Egypt and would rule for the next three centuries. (Image credit: Image courtesy Wikimedia, from an ancient mosaic in Pompeii, Italy)
Alexander the Great was king of Macedonia from 336 B.C. to 323 B.C. and conquered a huge empire that stretched from the Balkans to modern-day Pakistan.
During his reign, Alexander the Great had a massive impact in his time and sent ripples into the future. "In a reign of 13 years Alexander shot across the Greek and Middle Eastern firmament like a meteor, transforming whatever he — often brutally — touched and ensuring the ancient world and so eventually our world could never be the same again," Paul Cartledge, A.G. Leventis professor of Greek culture at Cambridge University, wrote in All About History magazine.
Alexander's triumphs also made him a legendary figure and an inspiration for future generations. "Until the internet age, Alexander the Great was probably the most famous human being who ever lived," Cartledge wrote. "His astounding career of conquest inspired not just Caesar and Augustus but also Mark Antony, Napoleon, Hitler and other would-be world conquerors from the West."
Yet, despite his military accomplishments, ancient records say that he failed to win the respect of some of his subjects, wrote Pierre Briant, emeritus professor of history at Collège de France, in "Alexander the Great and His Empire" (Princeton University Press, 2010) and, furthermore, he had some of the people closest to him murdered.
"The personality of Alexander the Great was a paradox," Susan Abernethy of The Freelance History Writer told Live Science. "He had great charisma and force of personality but his character was full of contradictions, especially in his later years (his early 30s). However, he had the ability to motivate his army to do what seemed to be impossible."
Where was Alexander The Great From?
Alexander was born around July 20, 356 B.C., in Pella in modern-day northern Greece, which was the administrative capital of ancient Macedonia. He was the son of King Philip II and Olympias (one of Philip's seven or eight wives) and was brought up with the belief that he was of divine birth. "From his earliest days, Olympias had encouraged him to believe that he was a descendent of heroes and gods. Nothing he had accomplished would have discouraged this belief," wrote Guy MacLean Rogers, a professor of classics at Wellesley College, Massachusetts, in his book "Alexander" (Random House, 2004).
Alexander's father was often away, conquering neighboring territories and putting down revolts. Nevertheless, King Philip II of Macedon was one of Alexander's most influential role models, Abernethy said. "Philip ensured Alexander was given a noteworthy and significant education. He arranged for Alexander to be tutored by Aristotle himself … His education infused him with a love of knowledge, logic, philosophy, music and culture. The teachings of Aristotle [would later aid] him in the treatment of his new subjects in the empires he invaded and conquered, allowing him to admire and maintain these disparate cultures."
Alexander watched his father campaign nearly every year and win victory after victory. Philip remodeled the Macedonian army from citizen-warriors into a professional organization, wrote Ian Worthington, professor of history and archaeology at Macquarie University, in "

Category: English DepthReading
Key words: