In modern money, denominations of coins and paper currency are mass-manufactured so as to be near-identical. By comparison, the Bronze Age rings, ribs and axes reviewed for the study were less uniform. But since civilizations at the time predated sophisticated weighing systems, people likely estimated an object's weight based on how heavy (or how light) it felt in their hands. In other words, the precise weight of an object was unimportant as long as it was "perceptibly identical," the scientists reported.
Kuijpers and Popa collected the weights of 2,639 rings, 1,780 ribs and 609 axe blades. They statistically compared the weights using a method based in psychophysics — a field in psychology that quantifies how we perceive weight and other factors with our senses. Their calculations revealed that an object weighing between 6 and 8 ounces (176 and 217 grams) would be perceived as equal in weight to an object weighing 7 ounces (196 grams) — the "standard" weight determined by the researchers based on the range of weights for the objects.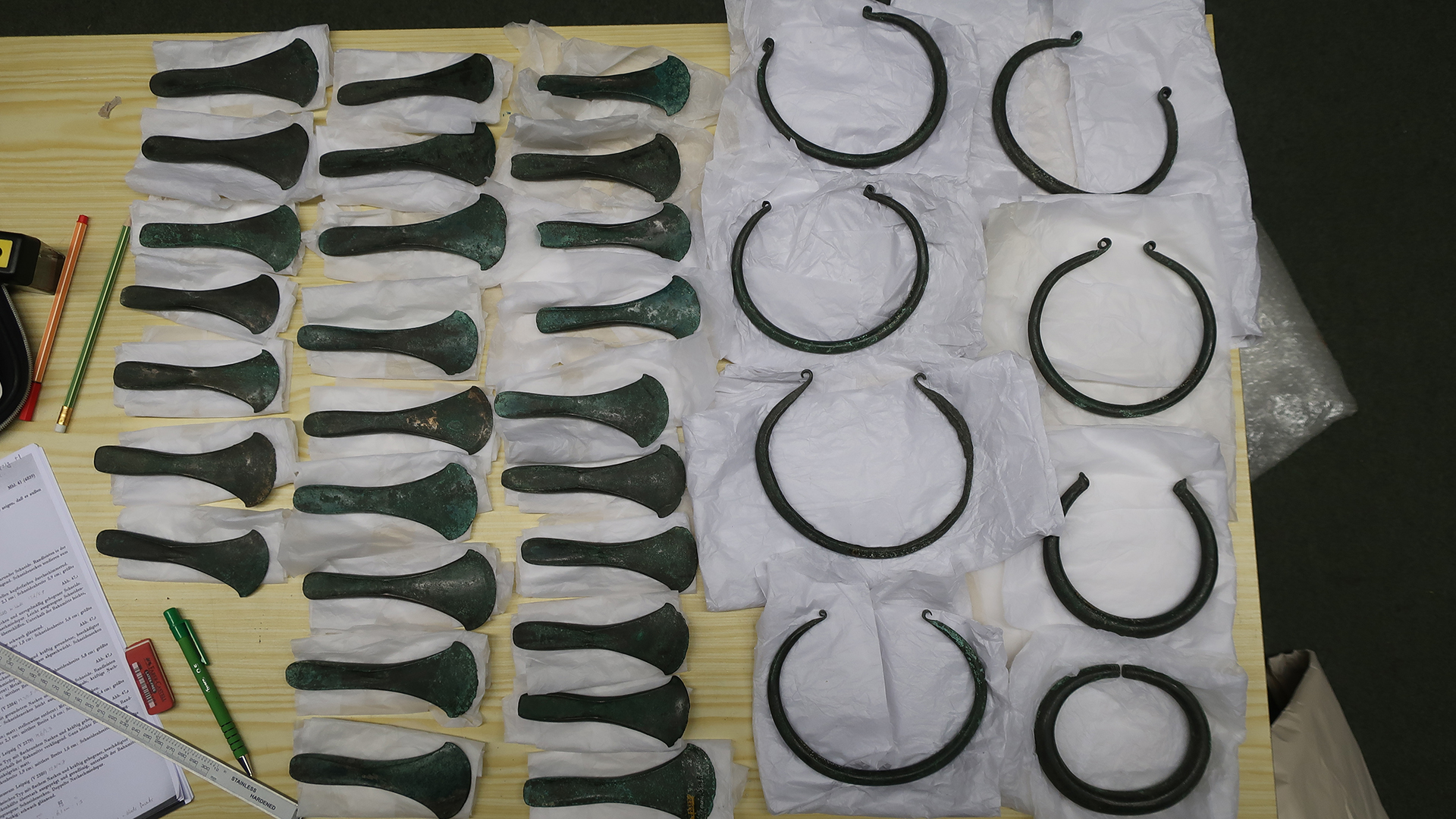 In addition to offering a glimpse of Bronze Age-era transactions, these findings raise intriguing questions about the evolution of human intelligence and problem-solving capabilities — "how people come to think of such a thing as a weighing system; the evolution of knowledge over time; and how human cognition develops," he added.
"Our cognition doesn't just take place in the brain; it actually occurs in engagement with the world and the materials that we work with," he said.
Originally published on Live Science.